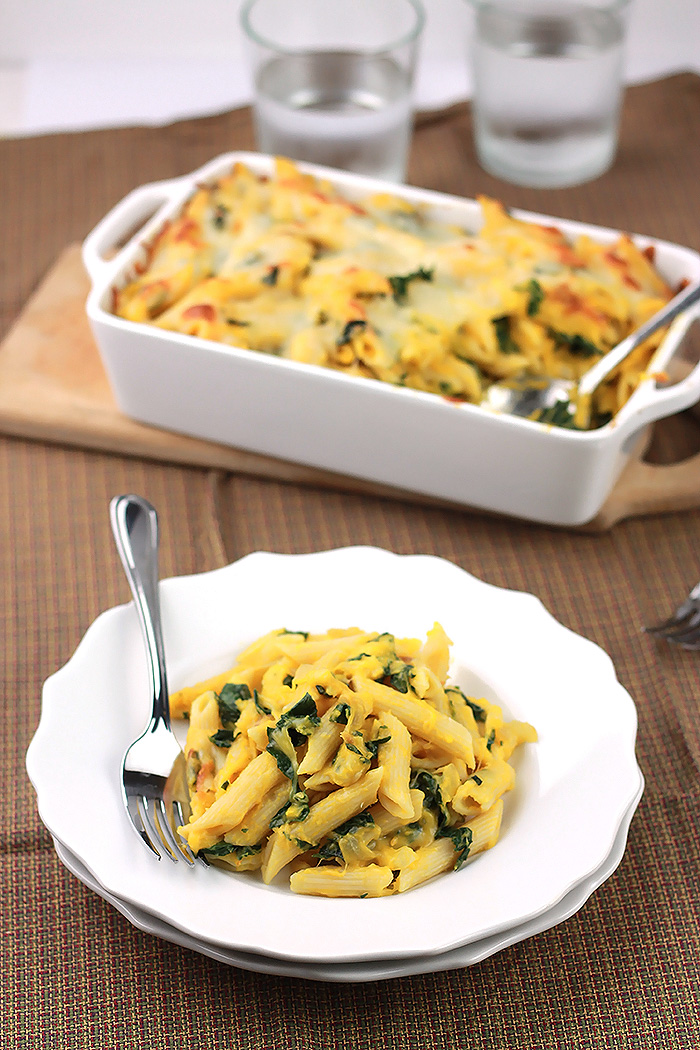 Cheesy, creamy, deliciousness! That's what I have for you this go around. Hello again, it's Celeste from The Whole Serving. Do you love creamy pasta sauce, but don't love the calories? Well this Kale Butternut Pasta Bake is loaded with flavor without the calorie guilt.
It starts with diced butternut squash and after a spin in the blender, you'll have a smooth creamy sauce that can be used so many ways.
You can serve is as a soup but my favorite way to enjoy it is with pasta. Having simple put together meals is a must in my busy home, and as a vegetarian I like mixing it with veggies and cheese, lots of melty cheese.
Garlic, onions, kale and a bit of red pepper flakes, oh how wonderful these flavors come together.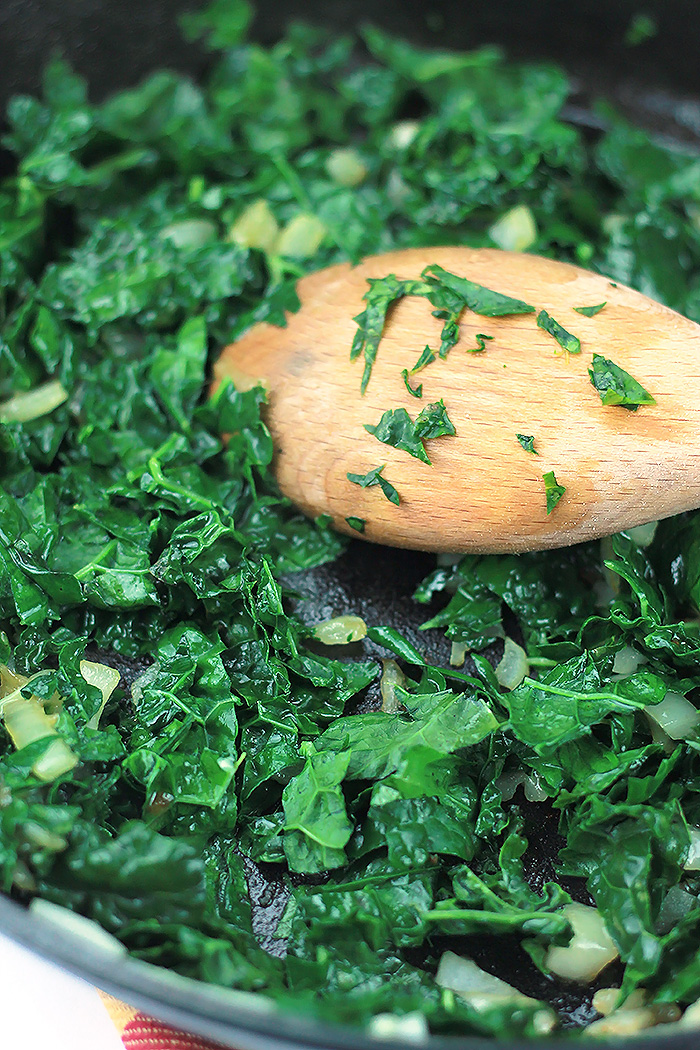 But then there is the cheese, oh the cheese. The one reason, I'm a vegetarian and not a vegan. I don't eat lots and lots of cheese, but every now and then I must have myself a cheesy meal. For all you non-vegeterians you can easily add chicken or leftover turkey from Thanksgiving. This simple one dish meal comes together in about a half an hour, that's my kind of meal. Quick and easy.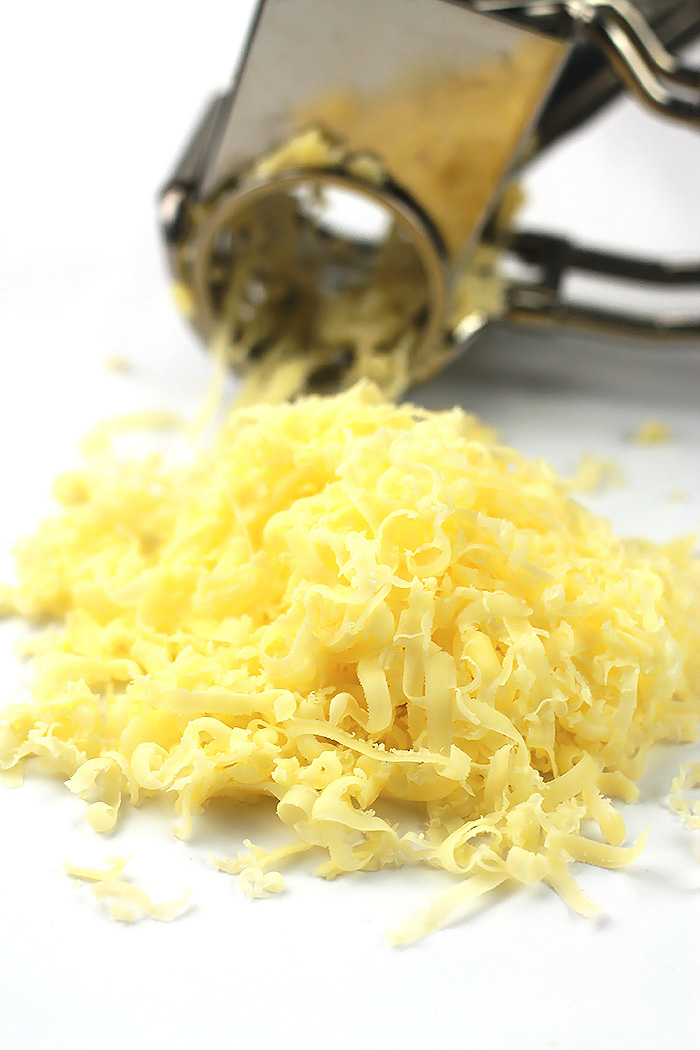 The next time I make this I'll be adding mushrooms. What are some of your favorite casserole ingredients? Leave a comment and let me know, I just may give it a try.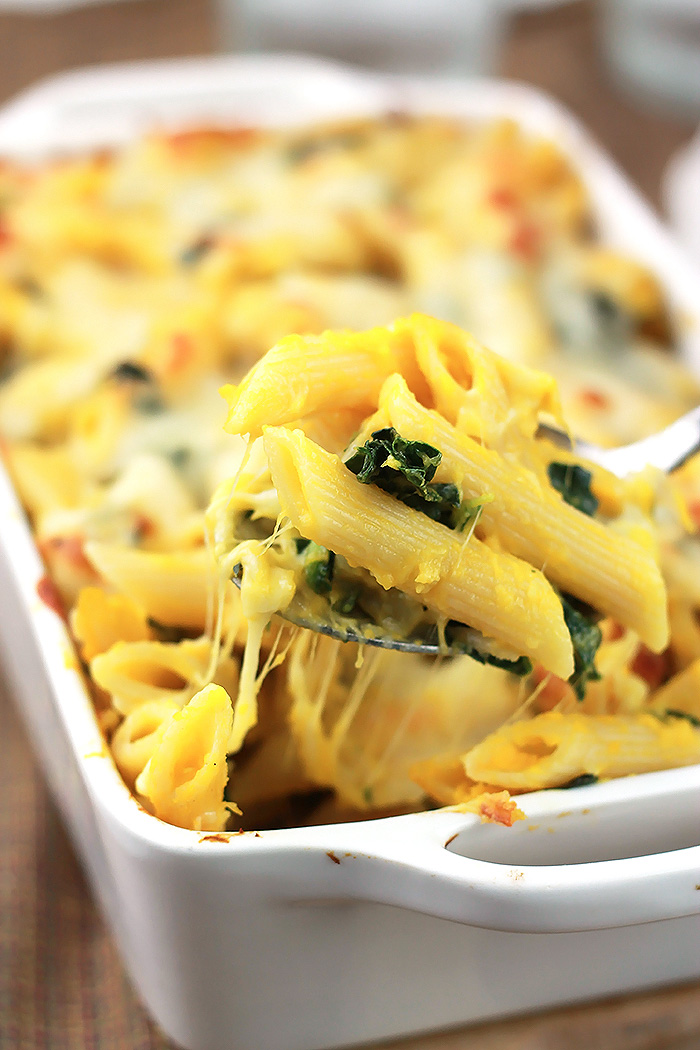 Rate this Recipe
Kale Butternut Pasta Bake
Ingredients
Butternut Sauce
4

cups

diced butternut squash

1 to 2

cups

vegetable stock

3

cloves

of garlic

½

cup

grated parmesan cheese

¼

cup

extra virgin olive oil

optional

Salt to taste
Pasta
12

ounces

of uncooked penne pasta

1

tablespoon

extra virgin olive oil

½

cup

diced onions

2 to 3

cloves

of minced garlic

4

cups

chopped lacianto kale

also known as dinosaur

½

teaspoon

red pepper flakes

Salt and pepper to taste

2/3

cups

of shredded mozzarella cheese
Instructions
Place squash into 6 quarts of water and bring to a boil. Cook until squash is fork tender.

When squash is tender, drain and transfer to bowl of blender, when it has cooled slightly add in 1 cup of the stock, garlic, parmesan, olive oil and a dash of salt. Blend until smooth and creamy, adding more stock as needed if sauce is too thick or if you like a thinner sauce. Taste and add more salt as needed.

Transfer to bowl, cover and keep warm.

Pre-heat oven to 350 degrees and spread oil in a small baking dish.

While squash is cooking heat oil in a skillet over medium heat. Sauté onions until translucent, add the minced garlic to pan and sauté until fragrant, about one minute.

Add chopped kale to the pan and sauté until it starts to wilt. Season with salt and pepper to taste. Add a bit of water or vegetable stock as needed to prevent vegetables from sticking to bottom of pan.

In a large bowl toss the pasta, 3 cups of the butternut sauce and kale until well combined.

Spoon half of the mixture into the baking dish. Sprinkle on half of the cheese, top with remaining pasta and top with cheese.

Bake 15 to 20 minutes or until cheese is melted and top starts to brown.

Allow to cool slightly before serving.

Have fun and enjoy!!!
Nutritional Disclaimer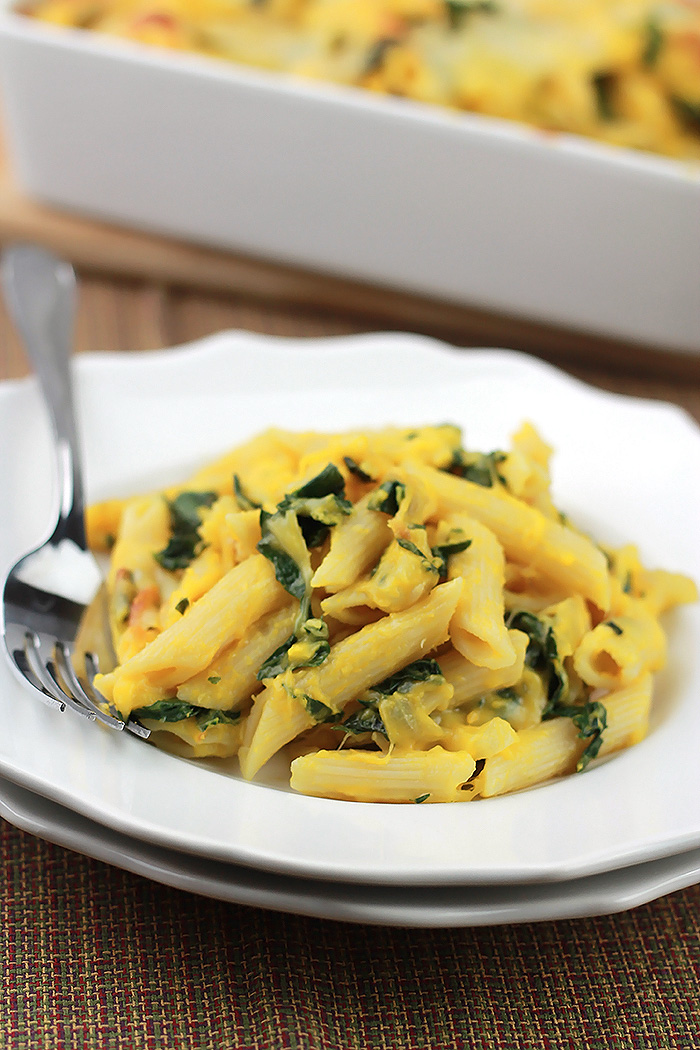 If you like this, give these a try.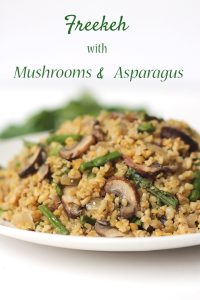 Freekeh with Mushrooms and Asparagus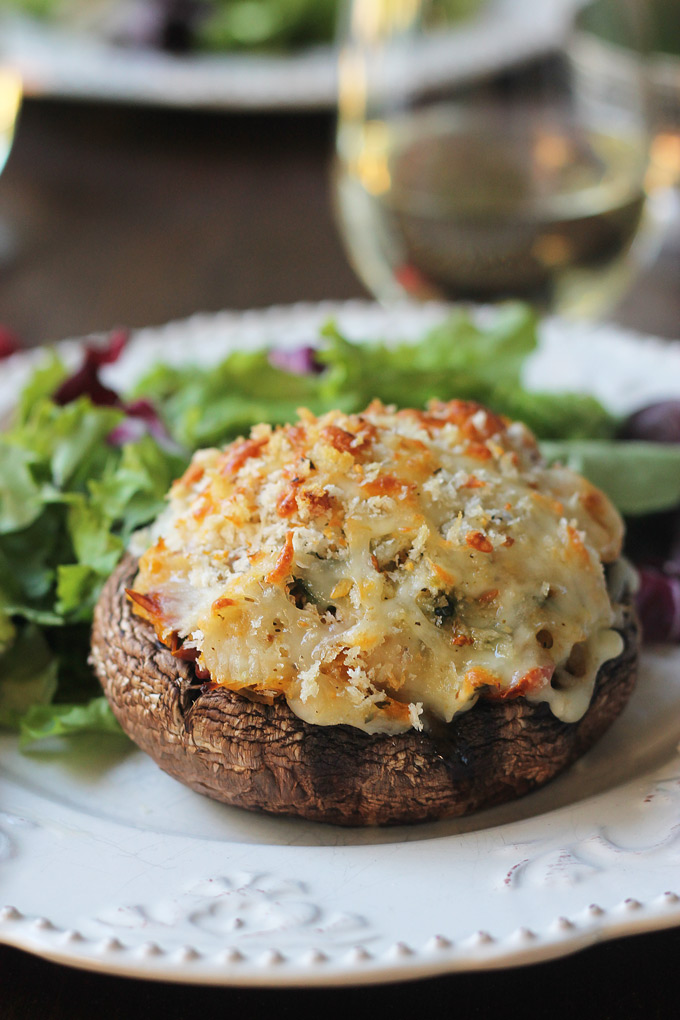 Spaghetti Squash Stuffed Portabellas
Facebook | Twitter | Instagram | Pinterest | Google+
[adsenseyu2]