Hi everyone! I'm Sara from Bitz & Giggles. Today I'm sharing a super fun and refreshing slush recipe, perfect for summer parties and BBQs!
Blue Raspberry Lemonade Jello Slush
Ever since I was a little girl I was attracted to blue drinks. The color just appeals to me and it screams refreshment.
I remember a few years ago when I was traveling with one of our executives for work – during one of our layovers at the airport we decided to pass some time by going to one of the bars for a drink. He ordered a margarita; so I did the same.
Mine was blue and slushy – his was "normal" and on the rocks. He said, "What in the world did you order?" I just smiled. He just shook his head. I looked at him and said, "Depending on how long we're going to be here, I just may have another."
The Blue Raspberry Lemonade Jello Slush I'm sharing today isn't alcoholic in nature. I created it with my kids in mind and, well, I suppose to appeal to my inner child as well.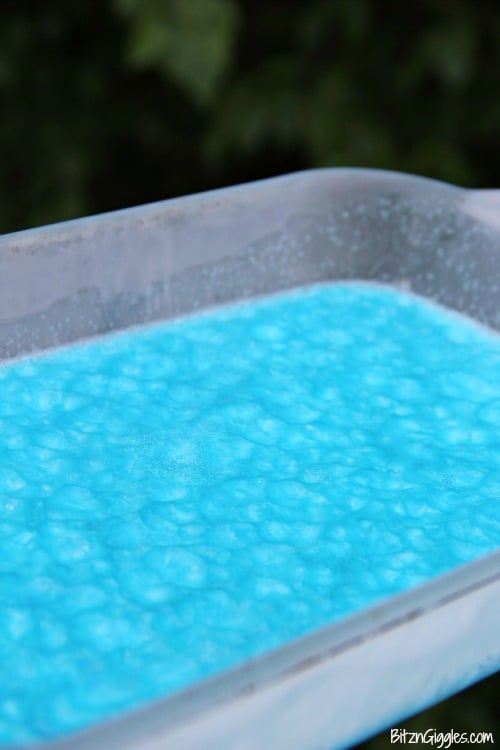 The blue color makes me happy and reminds me of summer. The Jello is what gets the kids excited. It's a win-win and actually a pretty versatile recipe.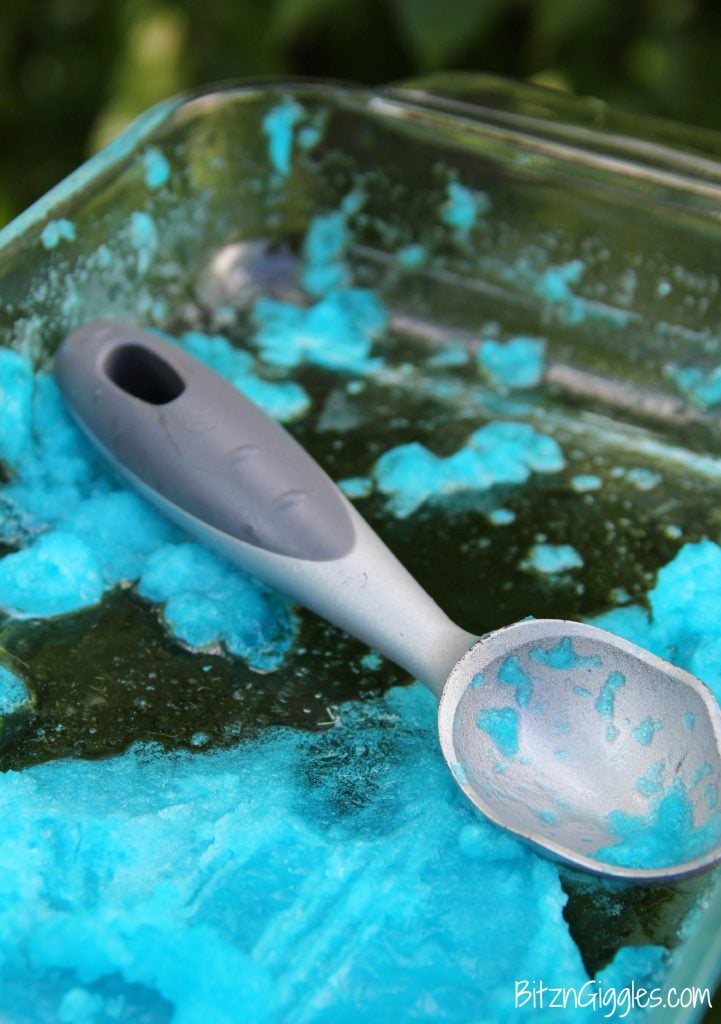 You can add some of the slush to a glass with some lemon-lime soda or lemonade, and drink it.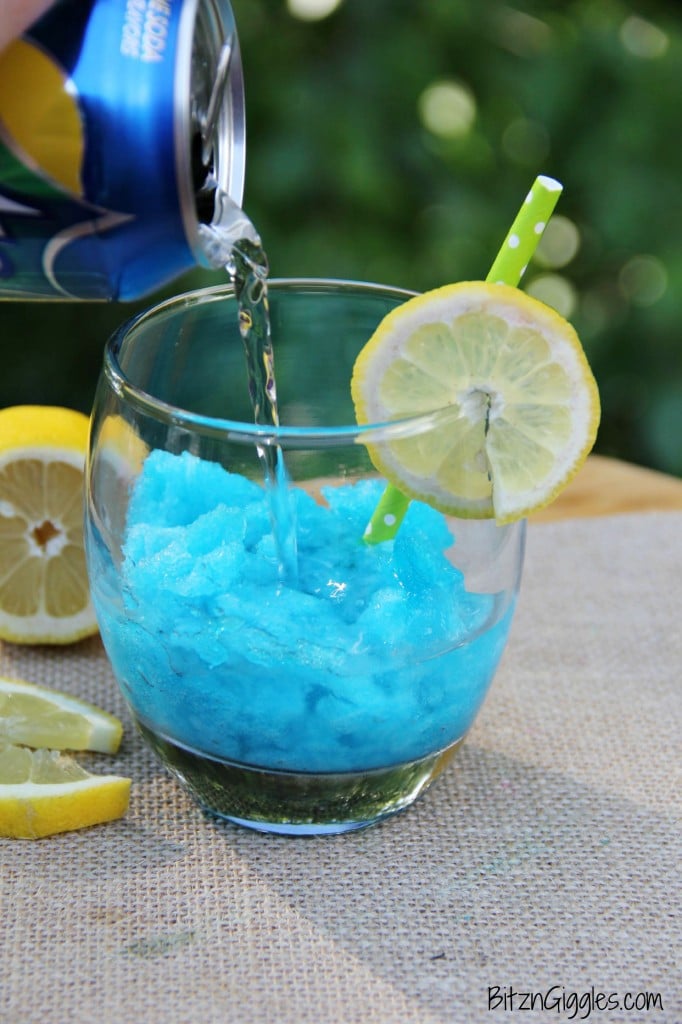 OR. . .you could grab a knife. . .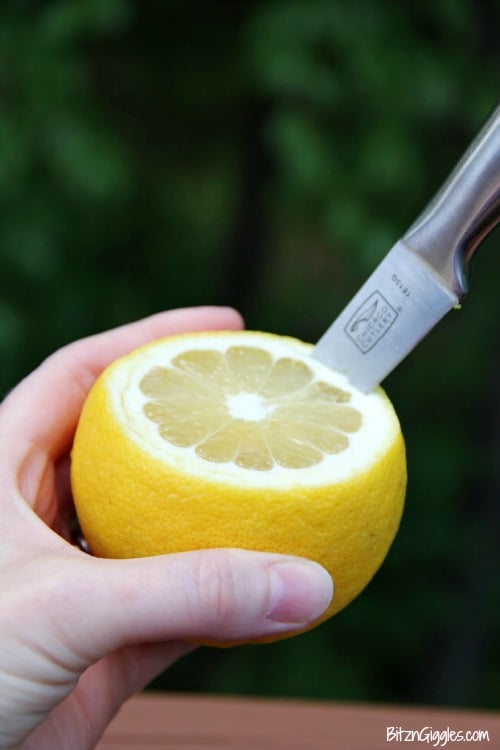 Hollow out the inside of a lemon. . .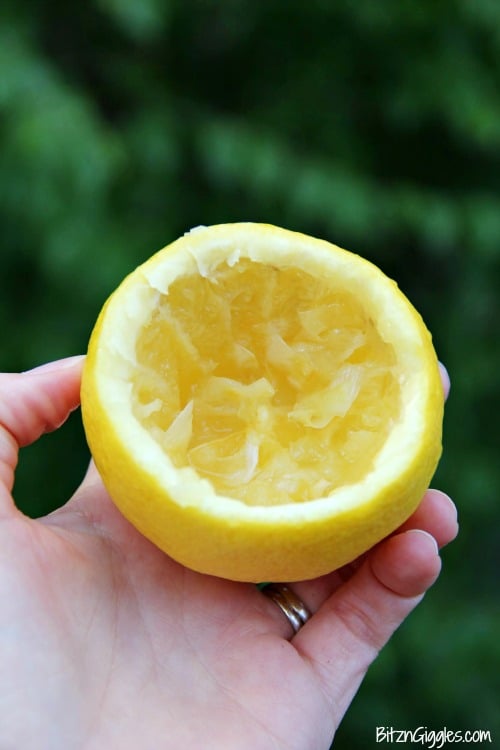 And fill THAT with the slush. If you want to drink the slush out of the lemon, add a little lemon-lime soda.
If you want to spoon it out of the lemon like Italian Ice, do nothing! Garnish with a raspberry or two, grab a spoon and you're golden!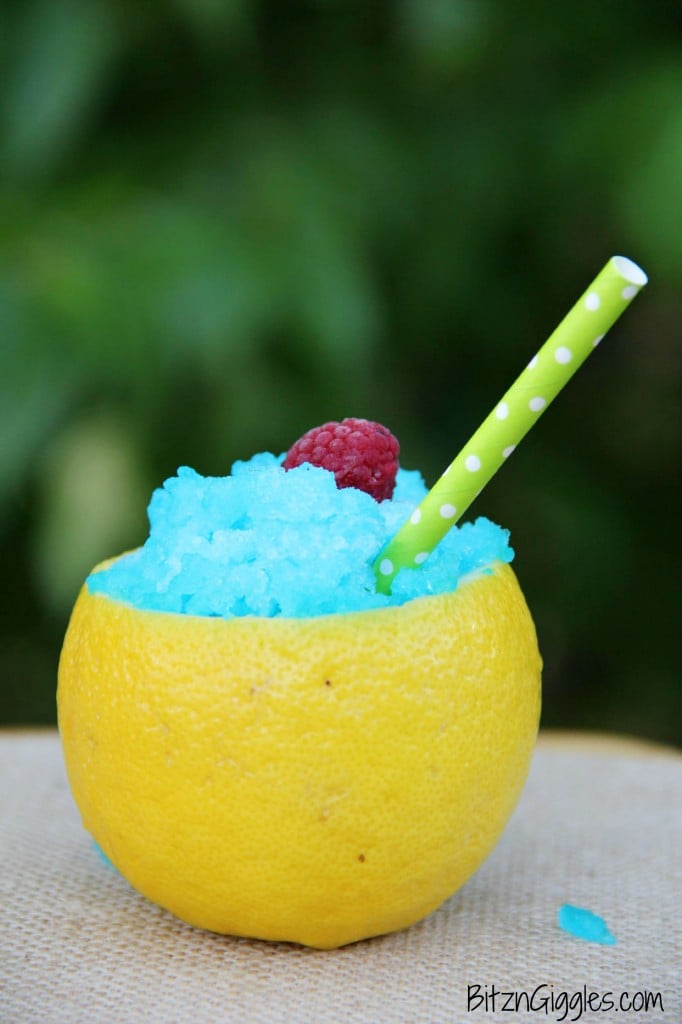 I will admit, the slush and lemon-lime soda combo is my favorite.
Now, if you've just had a really long week, go ahead and turn this mocktail into a cocktail by adding a little vodka. Suddenly, it's transformed into a slushy Electric Blue Vodka Lemonade.
Refreshing? You be the judge. I'll just be waiting over here. . .to be awarded my "blue" ribbon after you finish your drink. You're going to LOVE this and so will your kids (the mocktail version, of course)! Cheers!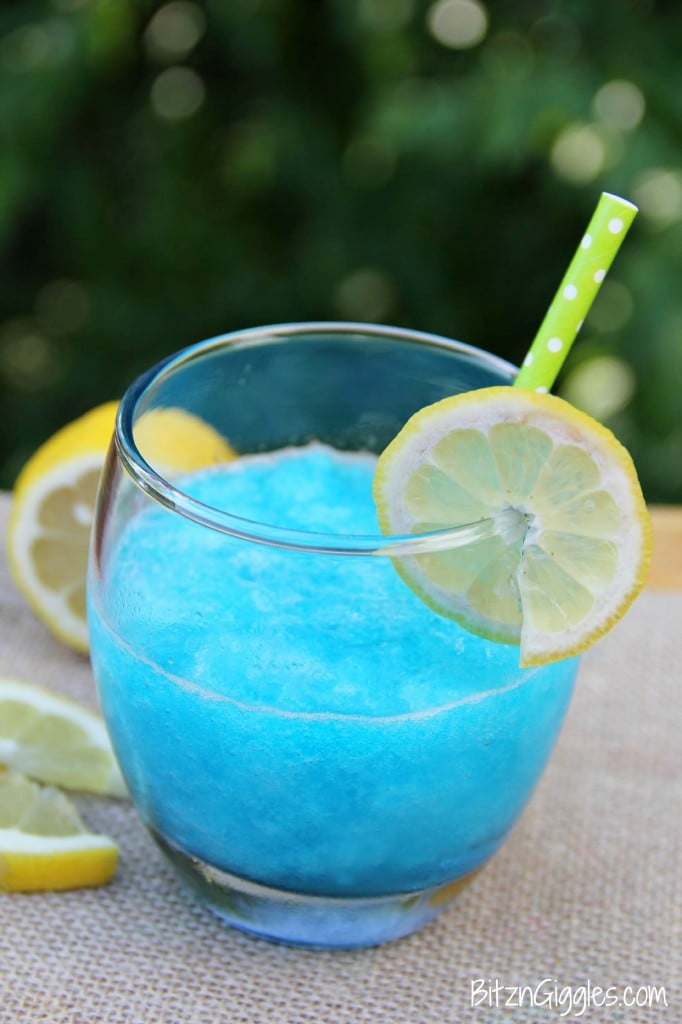 Rate this Recipe
Blue Raspberry Lemonade Jello Slush
Super fun and refreshing slush recipe, perfect for summer parties and BBQs!
Ingredients
1

cup

boiling water

1

cup

lemon-lime soda

Juice from 1/2 of a fresh lemon

1

box Berry Blue Jello

3.4 oz. size

Fresh raspberries and lemon slices for garnish

optional

Additional lemon-lime soda or lemonade to add to drink when serving.
Instructions
In an 8×11 or similar sized baking dish combine the boiling water and Jello until the Jello is dissolved.

Stir in soda and lemon juice and freeze for 4 hours or more until frozen solid.

Remove from freezer 10-15 minutes before serving.

Fill your glass with half of the slush mixture and the other half with soda.

Garnish with lemon slices and fresh raspberries.
Nutrition
Calories:
25
kcal
|
Carbohydrates:
6
g
|
Sodium:
7
mg
|
Sugar:
6
g
Nutritional Disclaimer
Looking for more summer recipes to enjoy? Here are a few of my favorites!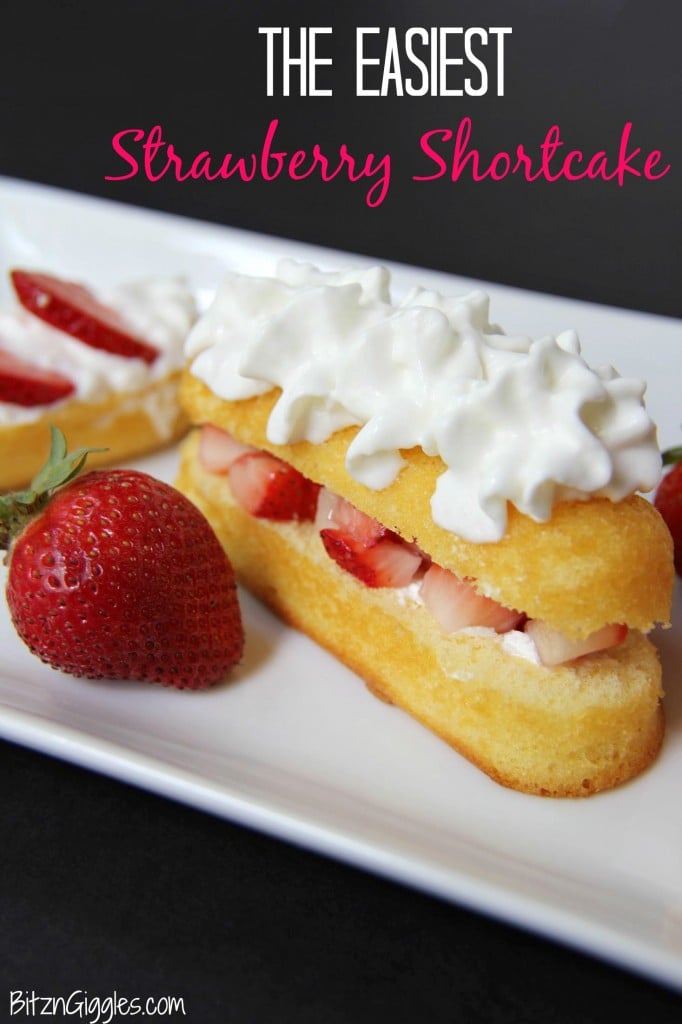 The Easiest Strawberry Shortcake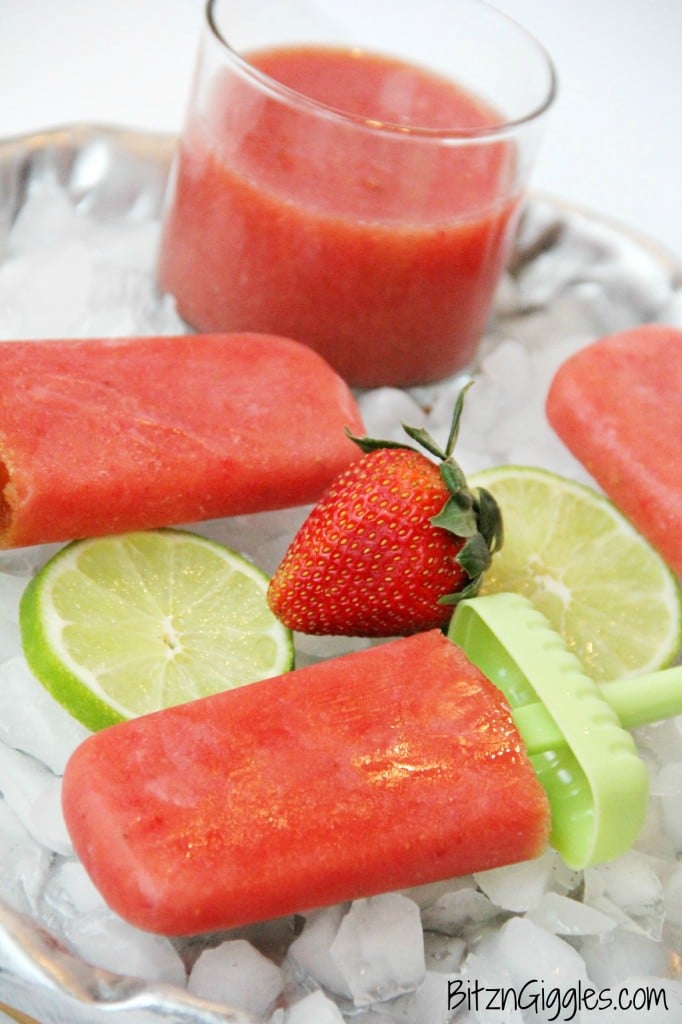 Strawberry Watermelon Agua Fresca Popsicles
I'd love for you to follow all of my recipes and adventures over at Bitz & Giggles, and don't forget to connect with me online!
Follow me on:
Twitter | Instagram | Pinterest | Google+ | Facebook | Bloglovin'
.
.