Whole Wheat Pumpkin Muffins topped off with pumpkin seeds and pumpkin spice glaze.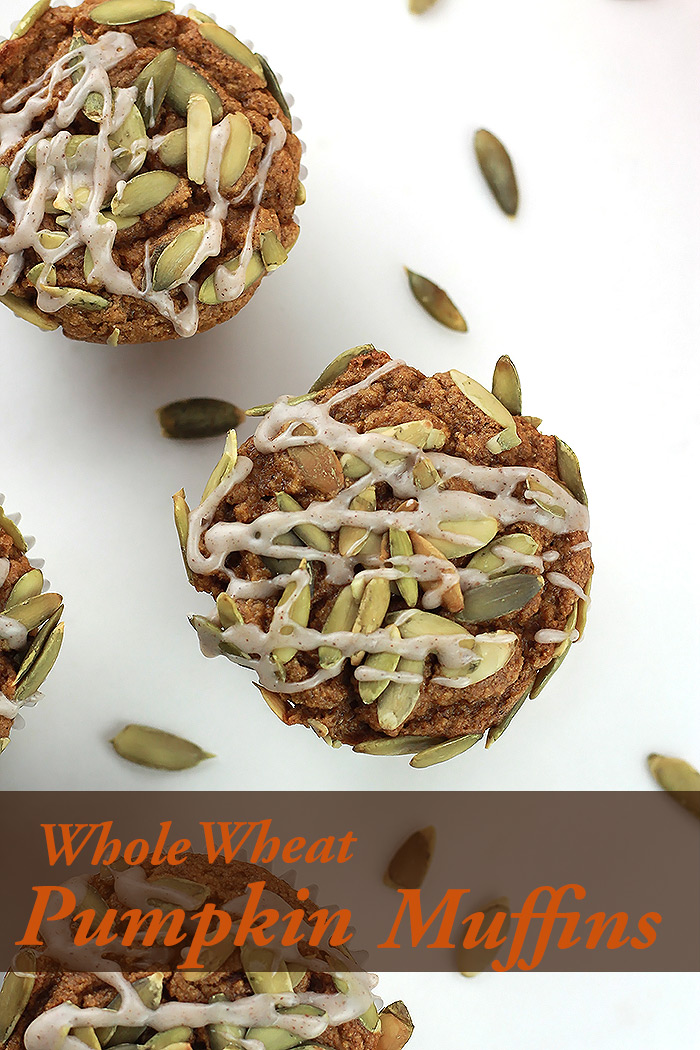 It's Fall my favorite time of the year. And pumpkin is one of my favorite flavors of the season. Hello again, it Celeste from The Whole Serving, and this time around I'm sharing my Whole Wheat Pumpkin Muffins topped off with pumpkin seeds and pumpkin spice glaze.
I don't know about you, but I don't have a lot of free time and during the holidays I have even less of it. That's the wonderful thing about these muffins, they come together so quickly. No eggs to crack, no oil to measure but loads of moisture.
I made a batch before going to bed and took them to work to share and they were a big hit. So add this one to your pumpkin repertoire. If you're like me you don't always have pumpkin pie spice available or if you do it's leftover from last year and has lost is pop. The solution, make your own, here's my recipe for Pumpkin Pie Spice.
Happy Fall Baking!!!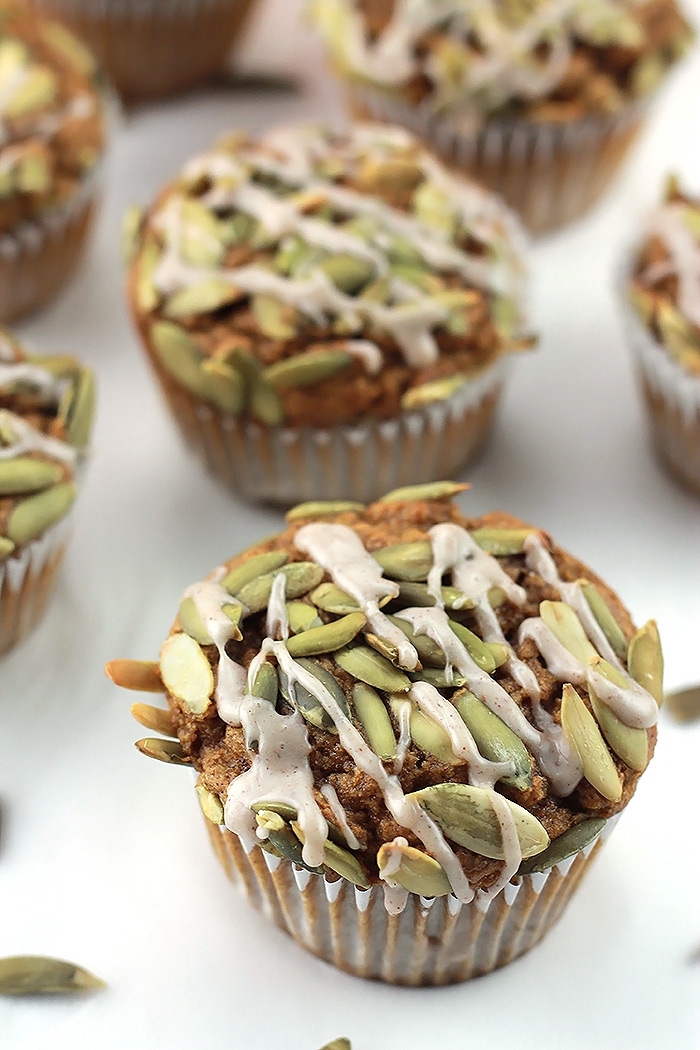 Whole Wheat Pumpkin Muffins
Whole Wheat Pumpkin Muffins
Ingredients
2

cups

whole wheat flour

1

teaspoon

baking powder

1

teaspoon

baking soda

1

teaspoon

salt

1 ½

teaspoon

pumpkin pie spice

½

cup

brown sugar

½

cup

natural sugar or granulated sugar

1

cup

almond milk

½

cup

unsweetened applesauce

1

cup

pumpkin puree

1

teaspoon

vanilla

½

cup

unsalted pepitas

1/3

cup

powdered sugar

1/4

teaspoons

pumpkin pie spice

2

teaspoons

almond milk
Instructions
Pre-heat oven to 350 degrees and line 12-cup muffin pan with paper cupcake liners.

In a medium bowl mix together flour, baking powder, baking soda, salt, pumpkin pie and sugars, whisk the ingredients together until well combined.

In a smaller bowl mix the milk, applesauce, pumpkin puree and vanilla.

Pour the wet ingredients into the dry and mix using a wooden spoon until combined and there are no more dry ingredients.

Scoop batter into muffin tin filling two-thirds full. Sprinkle with the pepitas.

Bake in center of over 30 to 35 minutes or until a toothpick comes out clean.

While muffins are cooling mix powdered sugar and pumpkin pie spice until well combined. Glaze will be thin enough to drizzle but thick enough to hold its shape.

Remove muffins from pan placing on a cooling rack over parchment paper, drizzle muffins with the glaze.

Serve and enjoy!
Notes
Notes: Store leftovers in an airtight container in the fridge.
Nutriton Disclaimer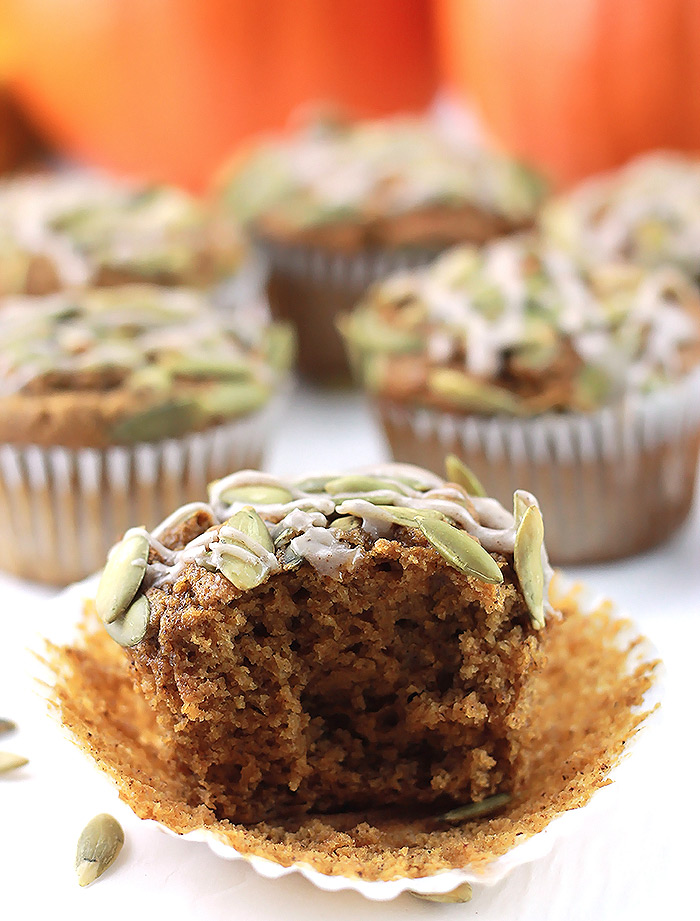 [adsenseyu2]
If you like these Whole Wheat Pumpkin Muffins check out these recipes!
Chocolate Coconut Streusel Muffins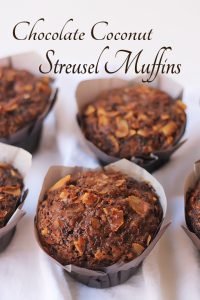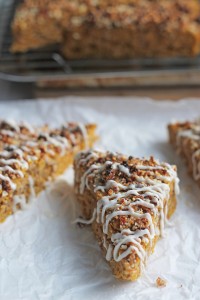 Facebook | Twitter | Instagram | Pinterest | Google+
Latest posts by Dana DeVolk
(see all)
(Visited 27 times, 1 visits today)