Hi guys! It's Kyla from House of Hipsters. I hope everyone has recovered nicely from the holidays. Were you able to catch a couple days of rest and relaxation? I sure did! Took a much needed break and am feeling refreshed and recharged! With the holidays being a bit crazy and in case you missed them, my last post was the Champagne Smash cocktail, and the post before was my favorite childhood comfort food, Vegetable Cheese Chowder. This time I thought I'd switch it up a bit. Give you all something a bit more design related.
With Valentine's Day only a month away (ya, I know, right?), I thought it would be fun to create a couple shockingly good free printables for you to download. Yep, that's right! Free! And the shockingly good part is unlike Christmas, I'm on top of this holiday! I told you I had some time to think over the last couple very chill weeks.
The "Be Mine XOXO" heart would make a fantastic Valentine's Day gift. Just print it and slap it in a frame. Voila! The double hearts were inspired by a company called Castle. I'm a HUGE fan, and I wanted a similar print for my daughter's room. Alas, the pink and gold print I wanted was sold out, so I resorted to creating my own. This too is easy to frame if you'd like, but I think I might write a quick love note to The Boy on the back side. Both prints are 5″ X 7″.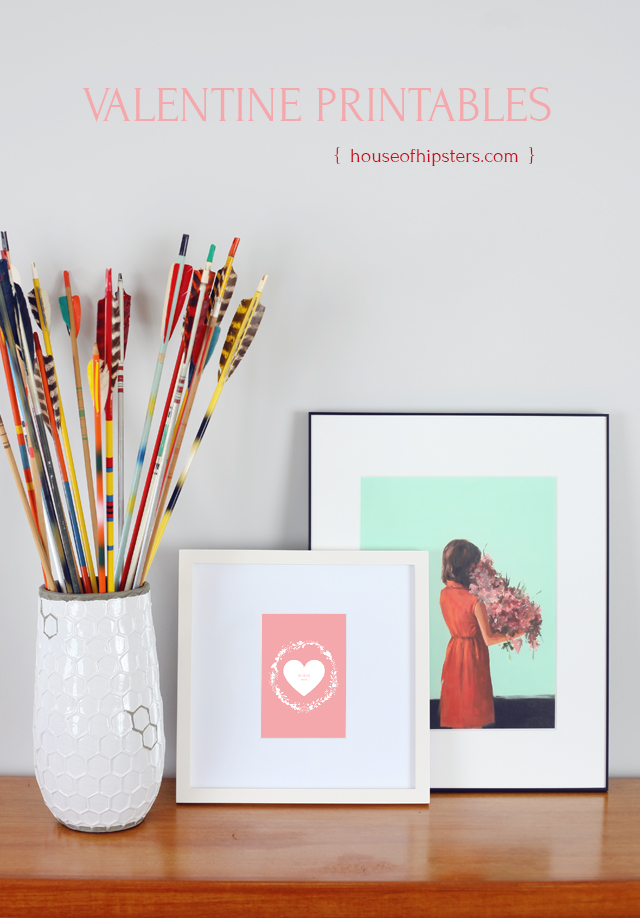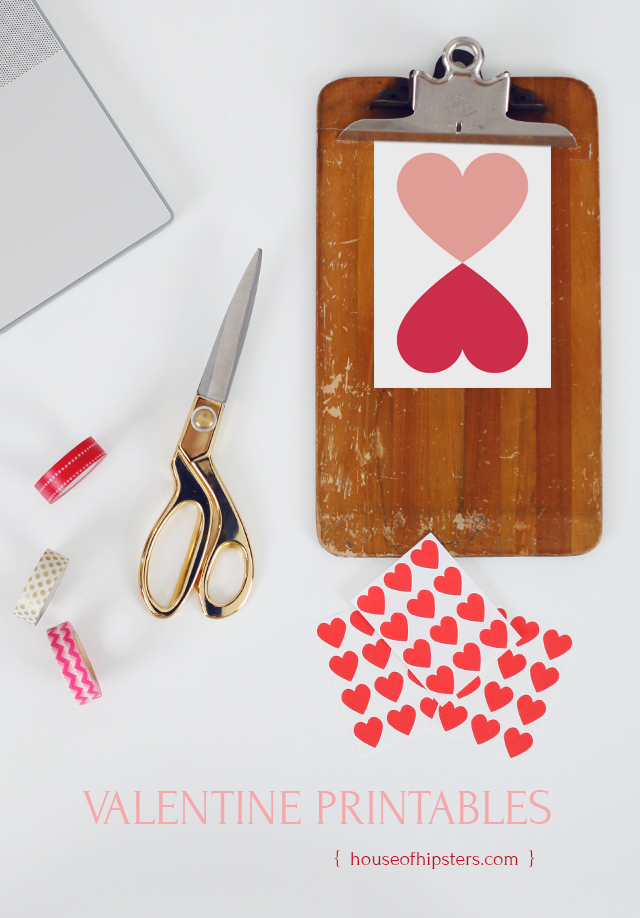 I N S T R U C T I O N S
I've made the printing process ridiculously easy. Here goes.
1. Download the Be Mine or Double Hearts (use these links or the buttons below). Right click on the link or button and click "Save As" if your download doesn't automatically start.
2. Burn file(s) to a CD or copy to a jump drive.
3. Take them to your favorite copy and print shop. They can also be uploaded to Shutterfly.
4. Ask them to print to an 8-1/2″ X 11″ sheet of paper (heavier card stock), true to size. If you're using Shutterfly, just print to the 5″X 7″ size.
5. Grab a ruler and X-ACTO knife. Trim to size or ask the print shop to trim them for you!
6. Go home, grab a cup of coffee, Diet Coke or a Wild Indie Mule (I like to give options) and enjoy!


Easy peasy, am I right? I hope you all enjoy these printables as much as I enjoyed making them for you. If you'd like to download more of my free printables, you can find them here:
Vintage Wooden Arrows Printable and 3 Additional Designs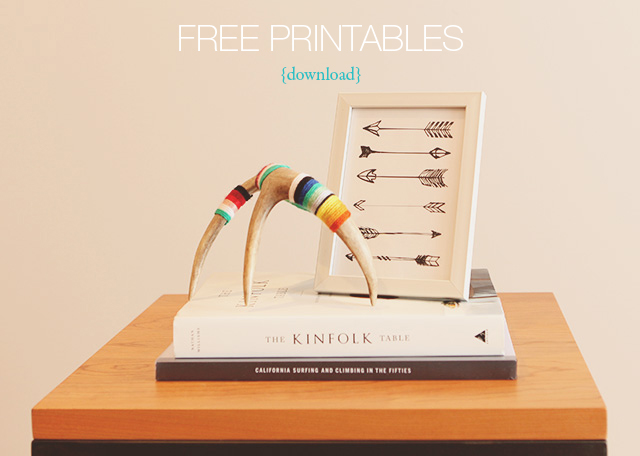 Give That Candle a Makeover | Free Candle Packaging Labels Printable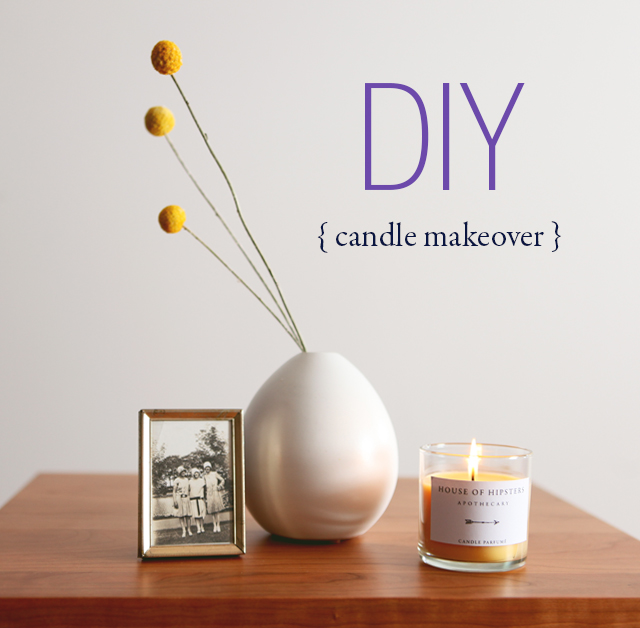 Holiday Gift Tags | Print Them For Next Year!
Connect with Kyla:
Facebook | Twitter | Instagram | Pinterest
[adsenseyu2]
Latest posts by Kyla-- House of Hipsters
(see all)
(Visited 18 times, 1 visits today)