Strawberry Peach Pie, a delicious pie topped off with smooth and creamy whipped coconut cream.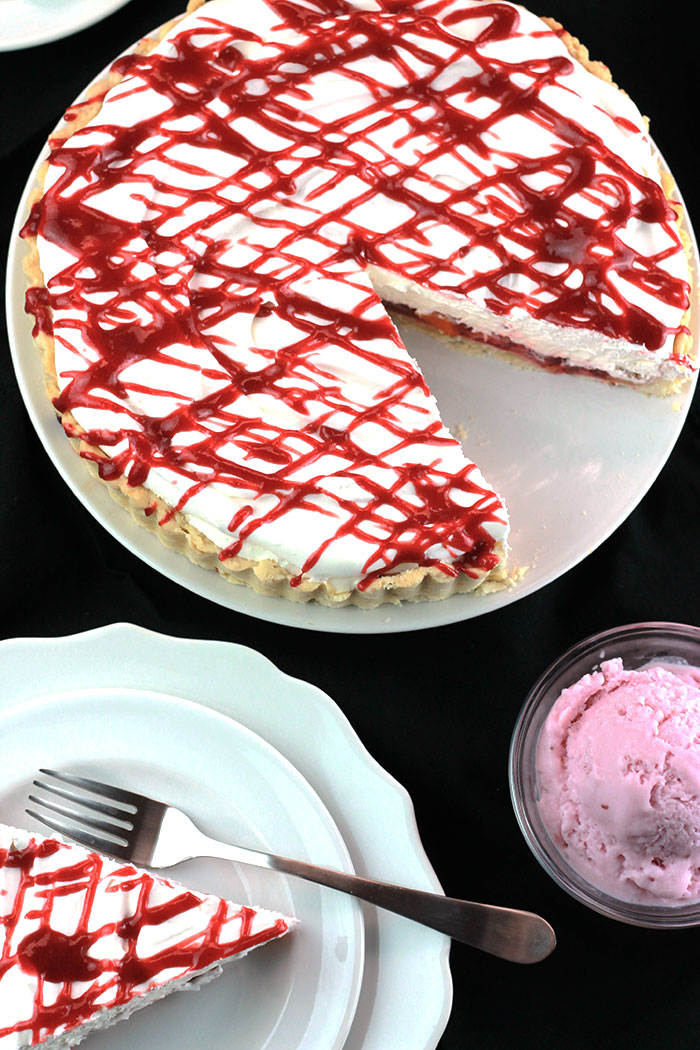 Hello all you "This Silly Girl's Kitchen" readers, It's Celeste from The Whole Serving, here with an awesome way to enjoy some of the summers beautiful fruit. I've been eating lots of the local grown produce and at the top of that list, peaches and strawberries. Today's recipe is one that puts them together in a delicious pie topped off with smooth and creamy whipped coconut cream.
Let's talk about the crust, I used a basic pie crust recipe that I have used for years, but I switched out butter for coconut oil, and it yielded a crisp and flakey crust. I like mixing my crust in the food processor, so much easier that way. When it starts to come together and crumble it's ready.
When making the filling I omitted the processed sugar and used maple syrup to add a bit more sweetness to the already super sweet fruit.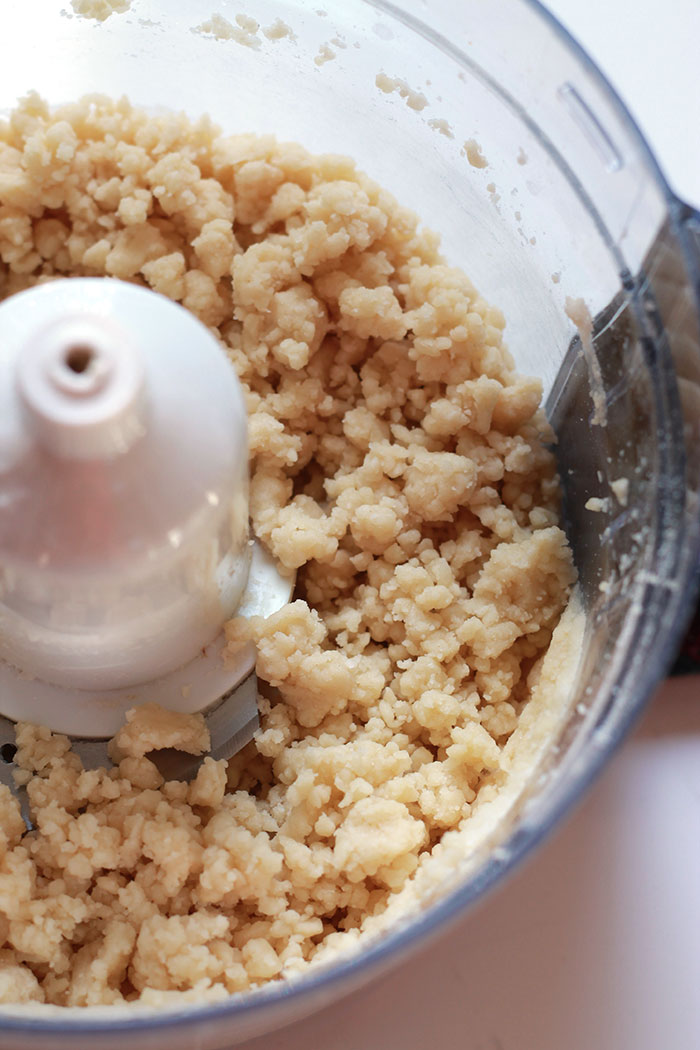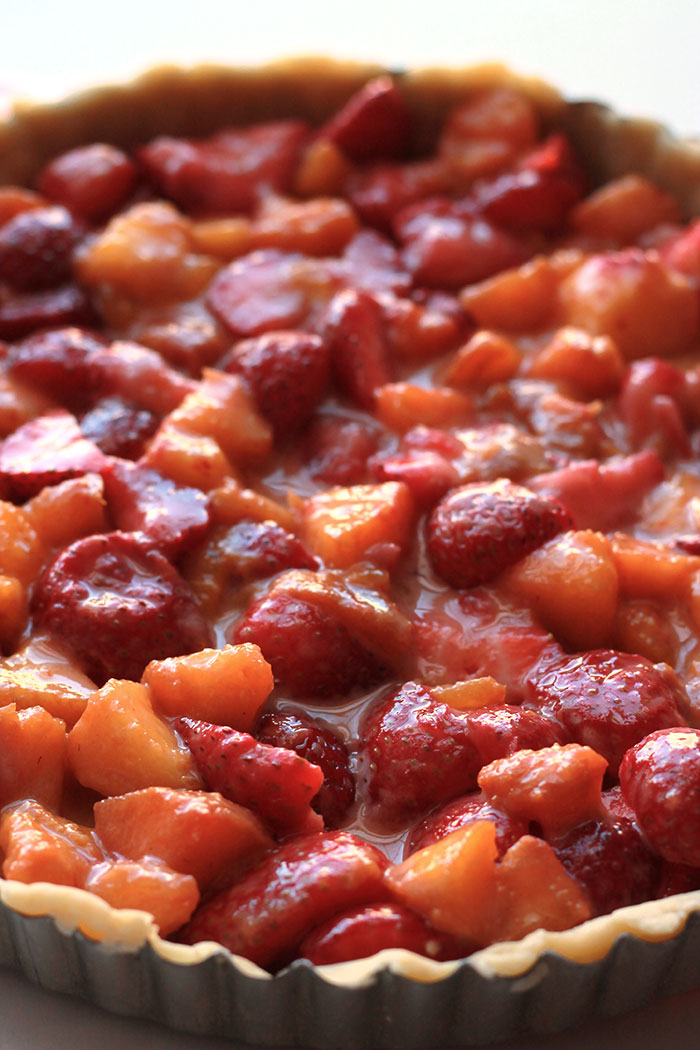 Full fat coconut cream whipped to perfection is spread over the pie once it cools and finally a drizzle of strawberry peach glaze over the cream making this pie irresistibly delicious. This is the perfect dessert to serve for those end of summer celebrations. Can you believe the summer is coming to an end? Where did the time go?
If strawberries or peaches aren't your thing you can easily switch and use blueberries, blackberries or raspberries. Whatever you do, please enjoy the abundant fruit of the summer.
Rate this Recipe
Strawberry Peach Pie
Strawberry Peach Pie, a delicious pie topped off with smooth and creamy whipped coconut cream.
Ingredients
Crust
1 ½

cups

all-purpose flour

½

teaspoon

salt

½

cup

room temperature coconut oil

3 to 4

tablespoons

cold water
Pie Filling and Glaze Topping
6

medium peaches

diced

24

ounces

of fresh strawberries

quartered

3/4

cup

maple syrup

2

tablespoons

arrowroot

1

teaspoon

cinnamon
Coconut Whipped Topping
2 14

ounce

cans of full fat coconut milk

refrigerated

½

teaspoon

vanilla extract

¼

cup

maple syrup
Instructions
Crust
Pre-heat oven to 350 degrees.

Add flour salt and coconut oil to processor bowl. Process with rapid on-off pulses until mixture starts to come together. While pulsing add cold water 1 tablespoon at a time until mixture resembles small crumbs. (see photo above)

Feel the dough, it should be damp enough to come together between your fingers. Add more water and pulse if too dry, add more flour if too wet.

Dump the dough onto a lightly floured work surface. Gather together into a cake and transfer to pie pan or tart pan. I used a removable bottom tart pan.

Using your fingers press the dough into the bottom of pan and up around the sides of pan, set aside.
Pie Filling and Glaze Topping
In a medium bowl mix together all but 1 cup each of the peaches and strawberries, the

reserved fruit will be used to make the glaze.

Add in 1/2 cup of the syrup, arrowroot and cinnamon, mix until well combined.

Transfer the fruit mixture to the pie crust and bake 25 to 30 minutes or until crust starts to brown.
While pie is baking prepare whipped coconut cream:
Gently open cans of coconut milk and scoop off the top thickened cream. You can use the clear liquid on the bottom in smoothies.

Beat using a hand mixer, until cream starts to thicken. Add in vanilla and maple syrup and

continue to beat to incorporate. Transfer to covered storage container and store in fridge until ready for use.
For the glaze:
Combine the reserved peaches and strawberries in a small saucepan with the reserved

¼ cup of maple syrup. Bring to a boil over medium heat, allow mixture to 20 to 25 minutes or until it starts to thicken.

Remove from heat and cool slightly. Blend fruit until smooth transfer to a bowl cover and

place in fridge to cool. If you like you can press the fruit mixture through a fine mesh strainer to remove any seeds or excess fruit pulp.
Assembly
When the pie has cooled spread the coconut cream over the fruit and drizzle the fruit

glaze over the cream.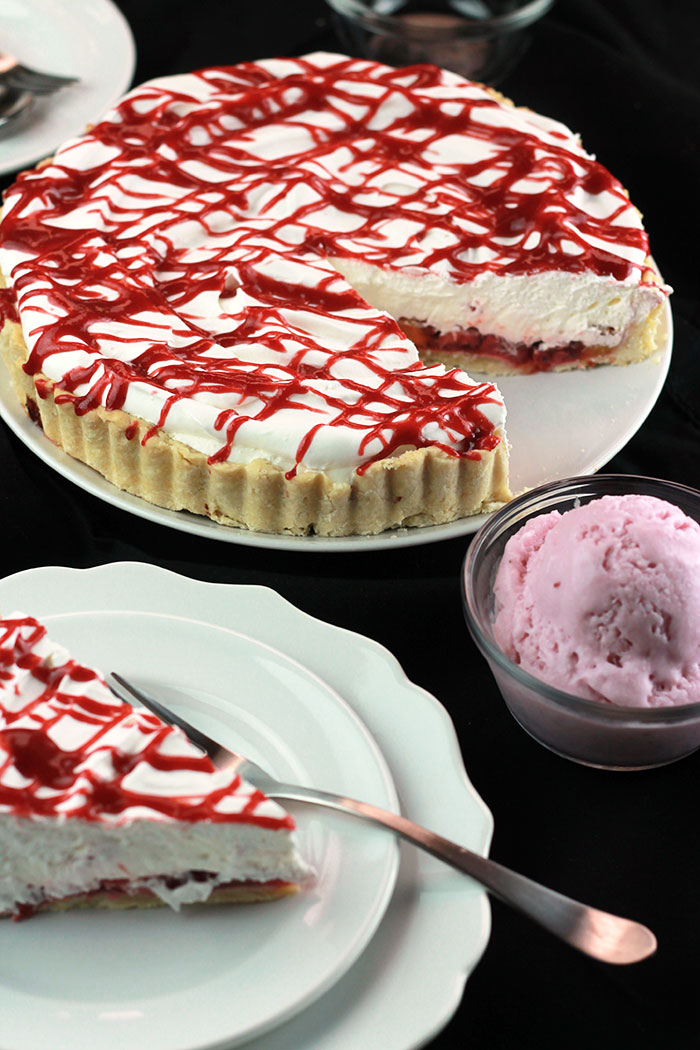 If you like this, you may enjoy some of my other creations over at The Whole Serving. here are a few of my latest creations, stop by and check them out.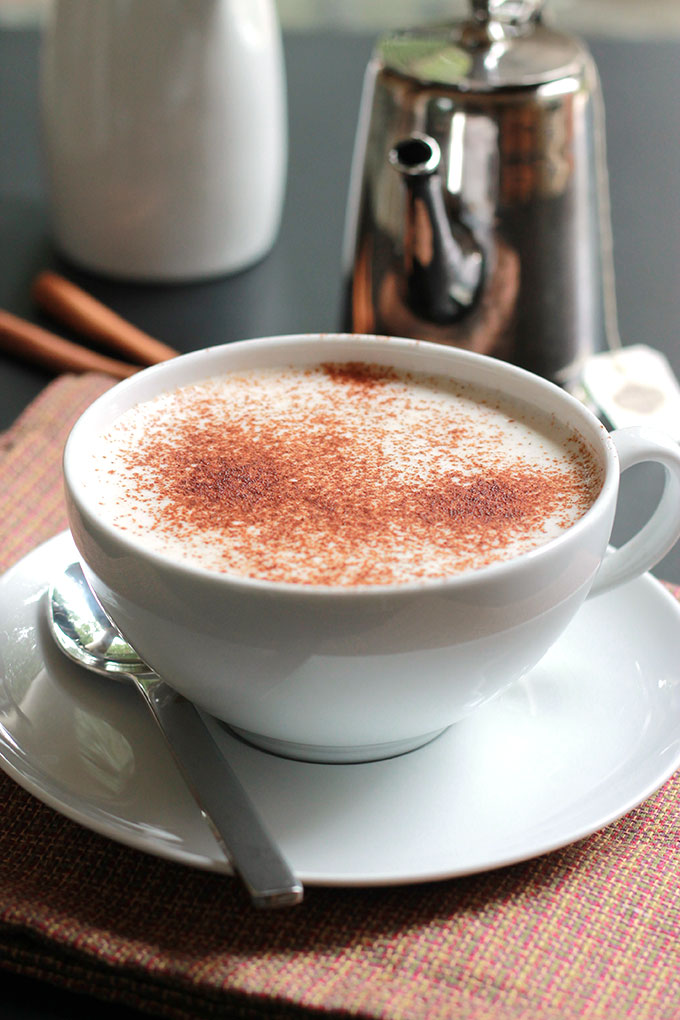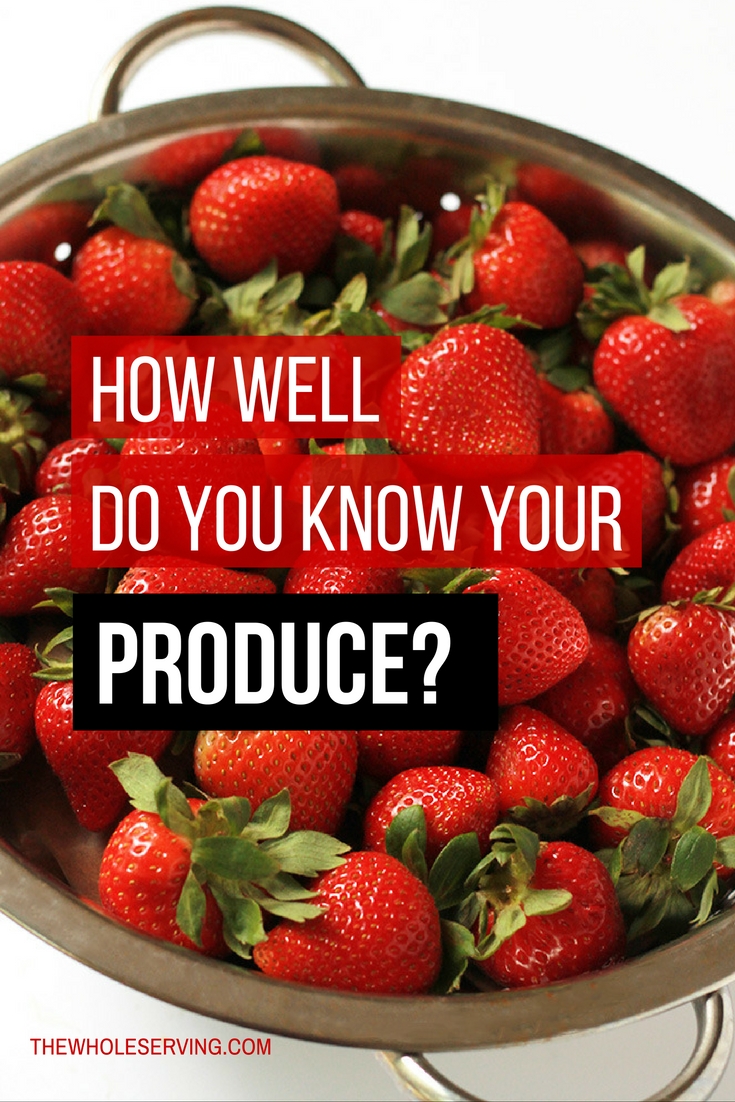 Organic or Non-Organic, What's In Your Produce?