Snickerdoodle Cookiewiches, fluffy white chocolate cinnamon frosting sandwiched between two light but decadent snickerdoodles, a twist on the classic spiced cookie!
Hey friends! It's Sarah from The Gold Lining Girl sharing a recipe today! If you follow me over there, you know that I talk about my beloved Grandma quite a lot. I grew up baking with her, and we still do plenty of it when I go up north to visit her and my family. She's the sweetest person in the universe, and has shared many incredible recipes with me!
One of my favorite recipes growing up was her Snickerdoodles. I had not made these in yeeeeears and fall seemed like the perfect time to revisit this classic cookie! However, when following her version of Snickerdoodles, the cookies were surprisingly crispy and airy! I did not recall them that way! While I like a crispy and ultra-light cookie now and again, and they made for great coffee dunking, I found myself determined to make these chewier!
I set to work, made a number of adjustments to her version, made several different batches, and finally landed on a recipe that I'm thrilled with. Not only do they have the perfect amount of sugar and spice, but they're also the epitome of chewiness. And because I really can't leave anything alone, I had to take it a step further, and make them into cookiewiches, so these have a super easy white chocolate cinnamon frosting smooshed between two cookies. Like that's really necessary…
It's so not. But I can't help it! It's my nature to tweak! It's also my nature to stuff more sugar and decadence into desserts wherever I can. It was totally worth it. The white chocolate cinnamon frosting adds just enough sweetness and extra flavor to the cookies, without being too rich or over-the-top. The icing is light, fluffy, and the flavors are wonderful! I hope you'll try these gems!
Snickerdoodle Cookiewiches with White Chocolate Cinnamon Frosting
Ingredients
Cookie ingredients:
1

c.

butter

melted, cooled slightly

1

c.

white sugar

1/2

c.

packed brown sugar

2

whole eggs + 1 yolk

1

tsp.

vanilla

3 1/4

c.

flour

1

tsp.

baking powder

1/2

tsp.

cinnamon

1/3

c.

white sugar

1 1/2

tsp.

cinnamon
Frosting ingredients:
1

– 12 oz. package white chocolate chips

2

tbsp.

melted butter

1

tsp.

vanilla

1/2

tsp.

cinnamon

3-3 1/2

c.

powdered sugar
Instructions
To make cookies, in a large mixing bowl, combine butter, white sugar, and brown sugar until well-blended. Add in eggs, yolk, and vanilla. Mix until combined. In a large bowl, combine flour, baking powder, and cinnamon until well-blended. Add that dry mixture to the mixing bowl, and beat until well-blended. Chill the dough for at least 1 hour. In a small bowl, combine the sugar and cinnamon. Roll dough into 1-inch balls, and roll into the cinnamon-sugar mixture.

Place the balls about 2 inches apart on an ungreased baking sheet, and flatten slightly with a glass. Bake at 350 degrees for 8-10 minutes, or until very lightly browned at the edges, or if you tap the center of the cookie, it springs back. Remove cookies with a spatula to a wire rack, and cool completely.

To make frosting, in a large saucepan over low-medium heat, melt the white chocolate chips and butter. Whisk and mix until smooth. Whisk in vanilla. Carefully pour the mixture into a large mixing bowl. Beat in enough powdered sugar that the frosting is light, fluffy, and spreadable. Place a generous spoonful of frosting onto the bottom of one cookie, and form it into a sandwich with another cookie. Enjoy!
Check out these other yummy recipes from Sarah by clicking on the images: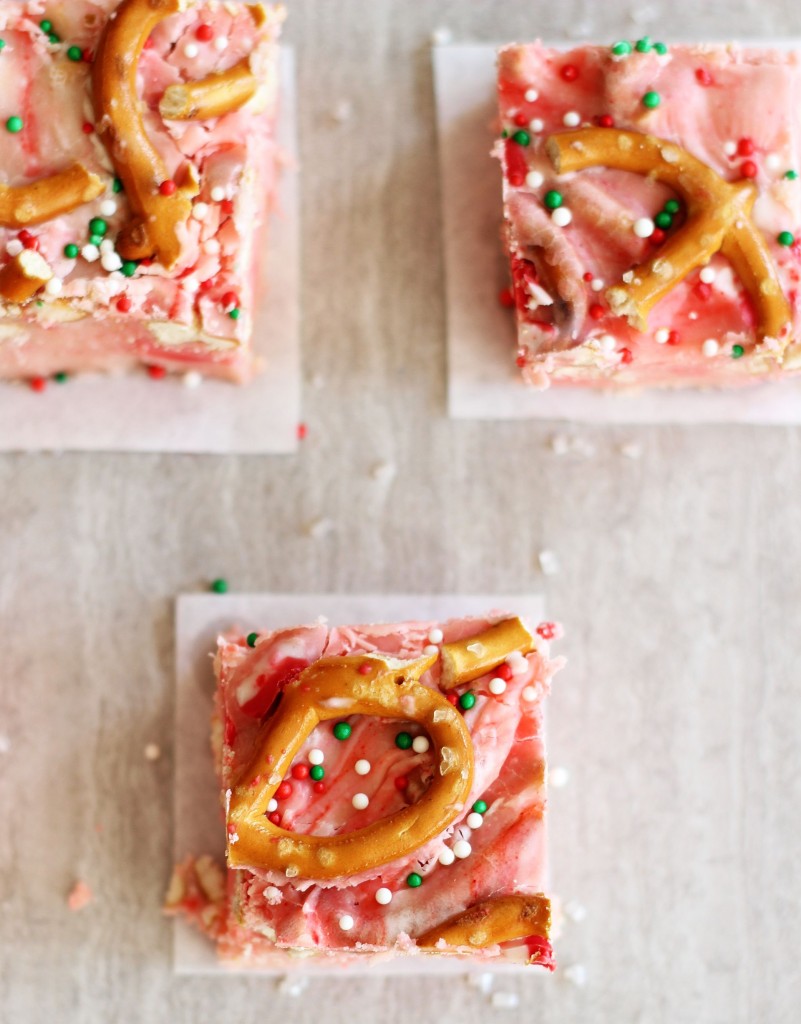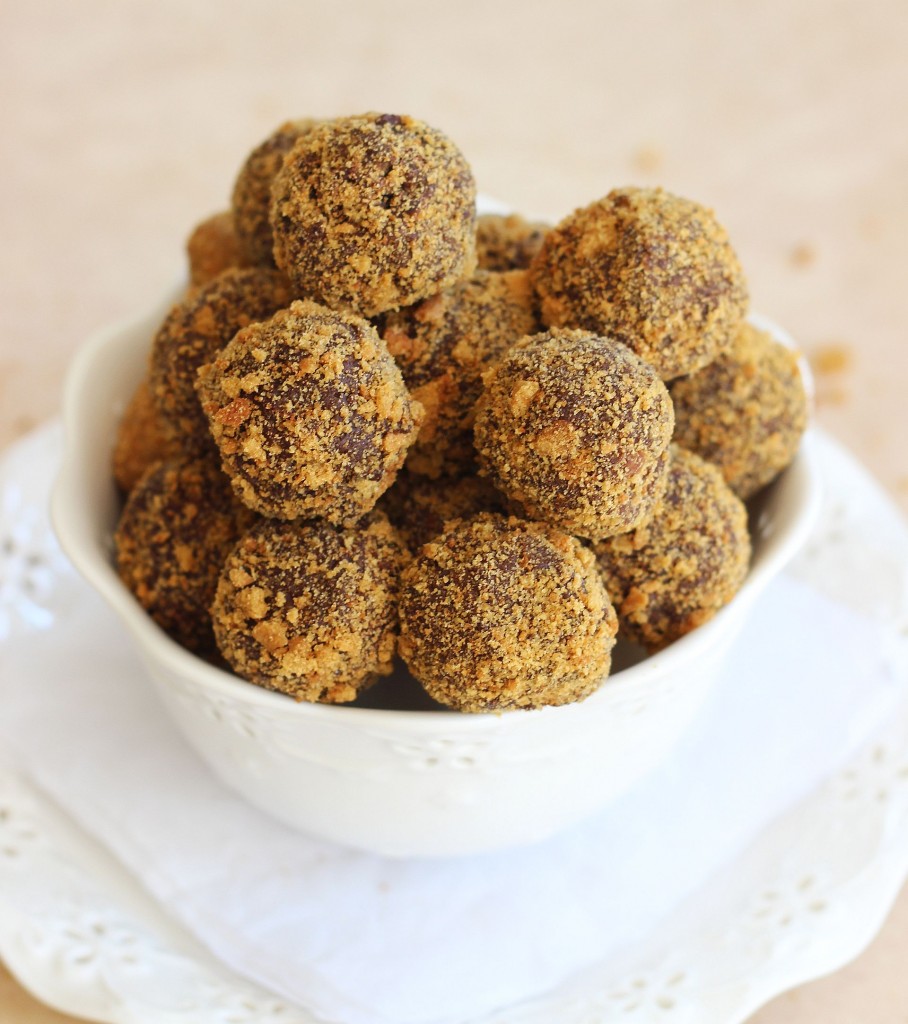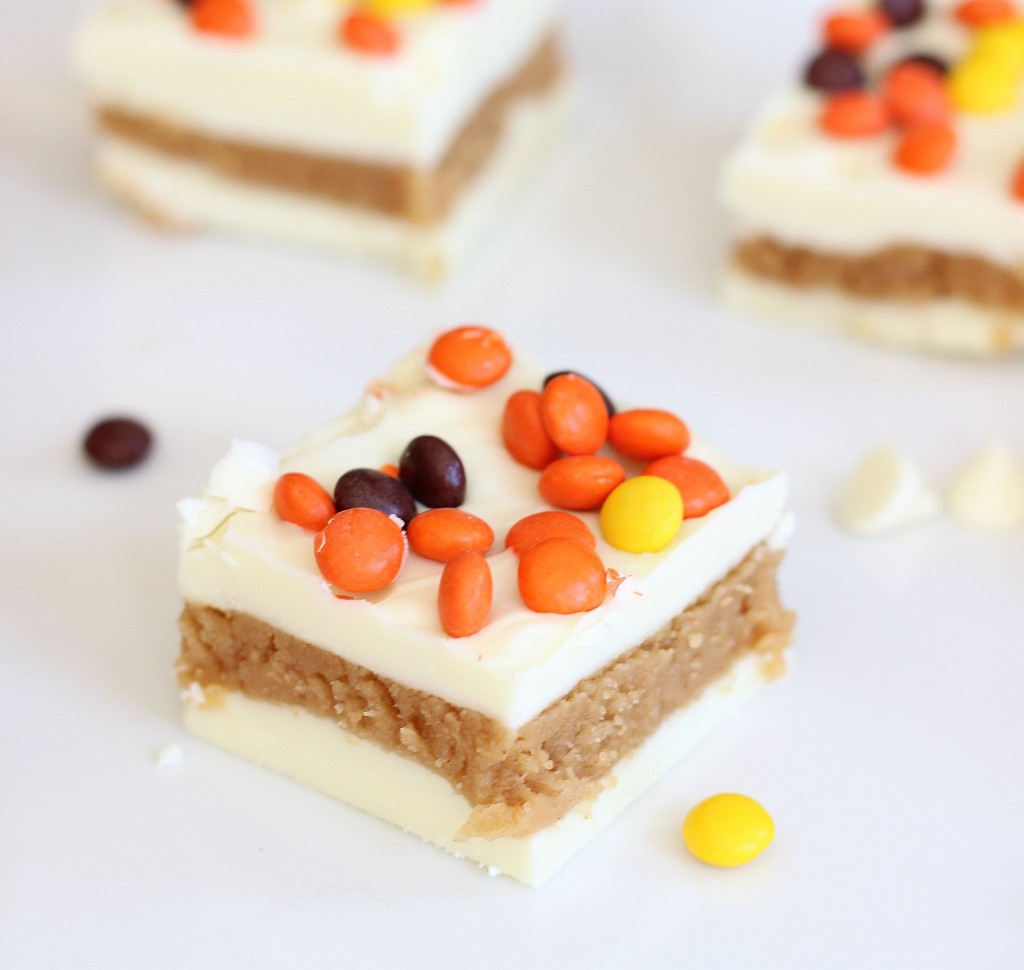 Connect with Sarah:
Facebook | Twitter | Instagram | Google+ | Pinterest